Currently working on a book on art theory.
Working title: Abstraction & Propaganda.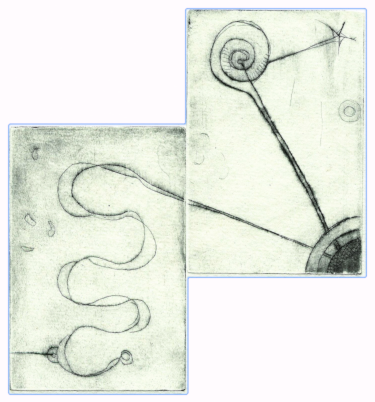 miniature dry-point, 2018
Zweckmäßigkeit ohne Zweck
Performance, also the title of some prints.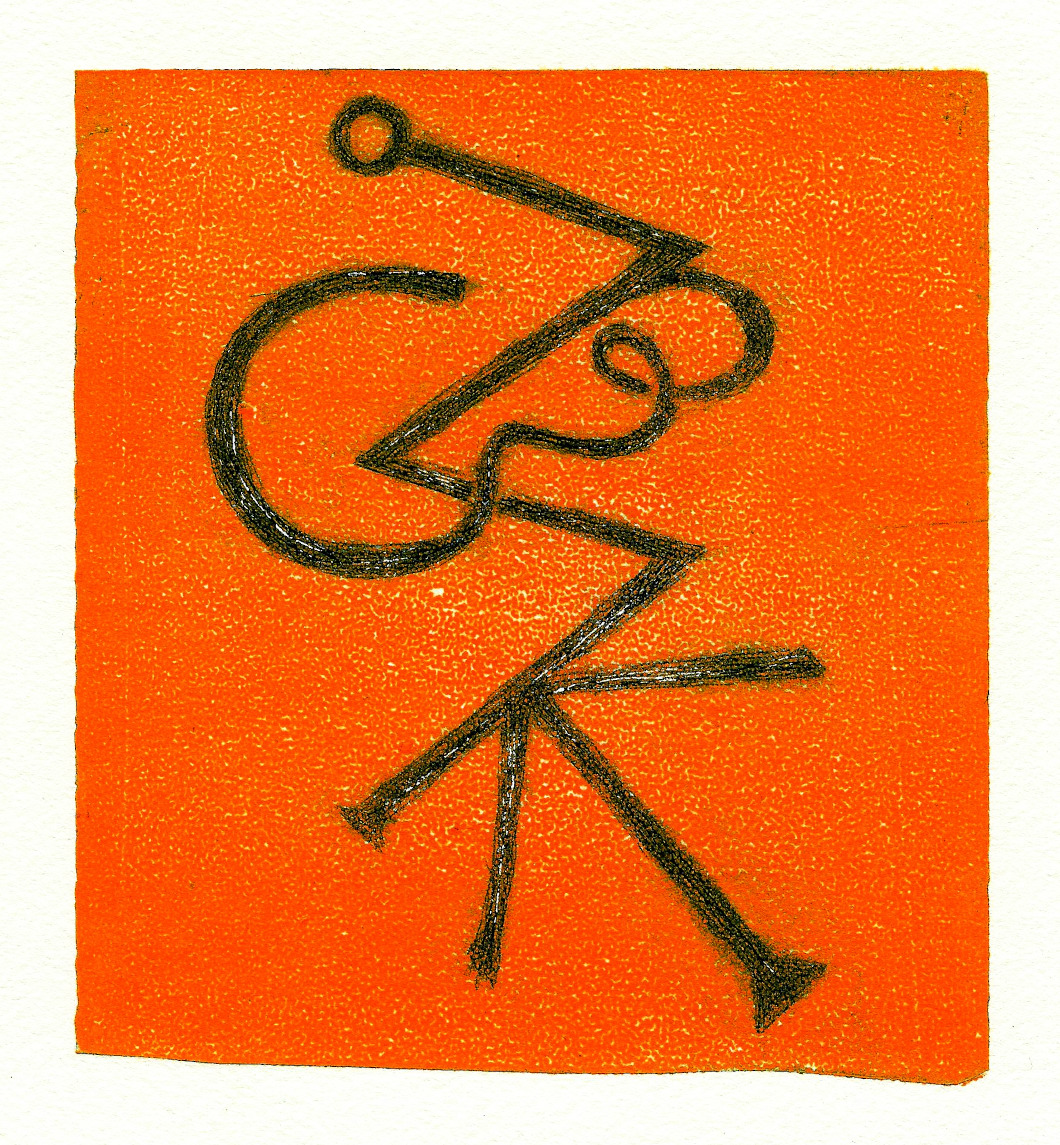 Monotype print used in the performance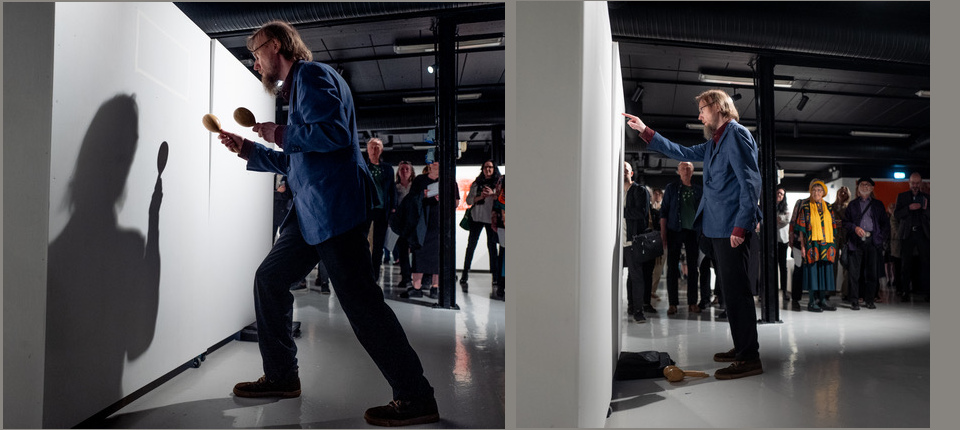 Performance at the opening of the NGV group exhibition, June 2022. Photo: Annica Thomsson.
Below the Hearing Threshold
Exhibition and radiophonic work, Oslo 2020.
Commissioned by Notam. Shown as part of the Ultima festival.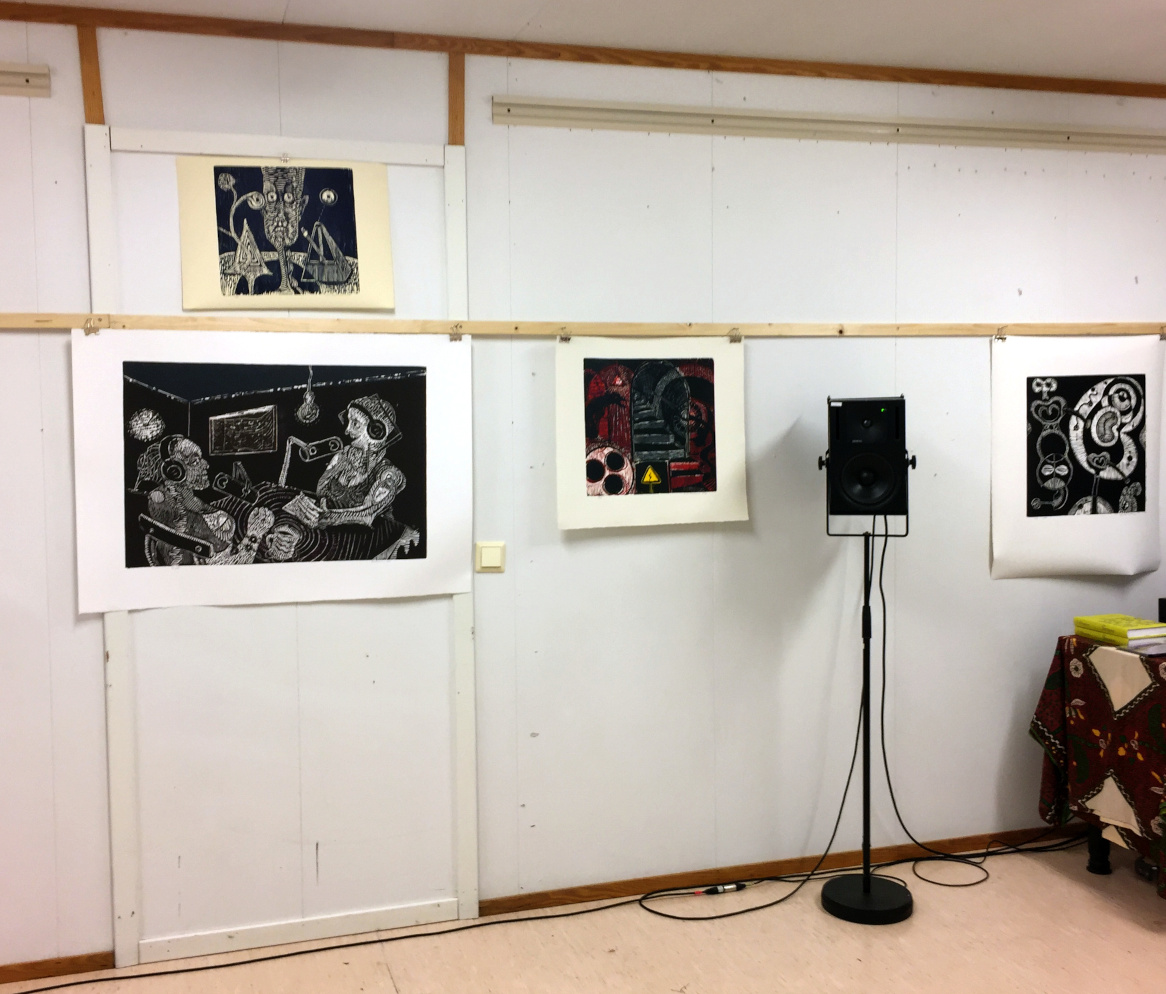 Indoors
A bottle of Absolute Pling Plong and a monotype.
The radiophonic work itself, Djupare under hörtröskeln (Below the Hearing Threshold), is documented on its own page.
Safespace for Narcissists
Shown at the Winter Solstice festival December 21 2019.
Sound installation with prints and drawings.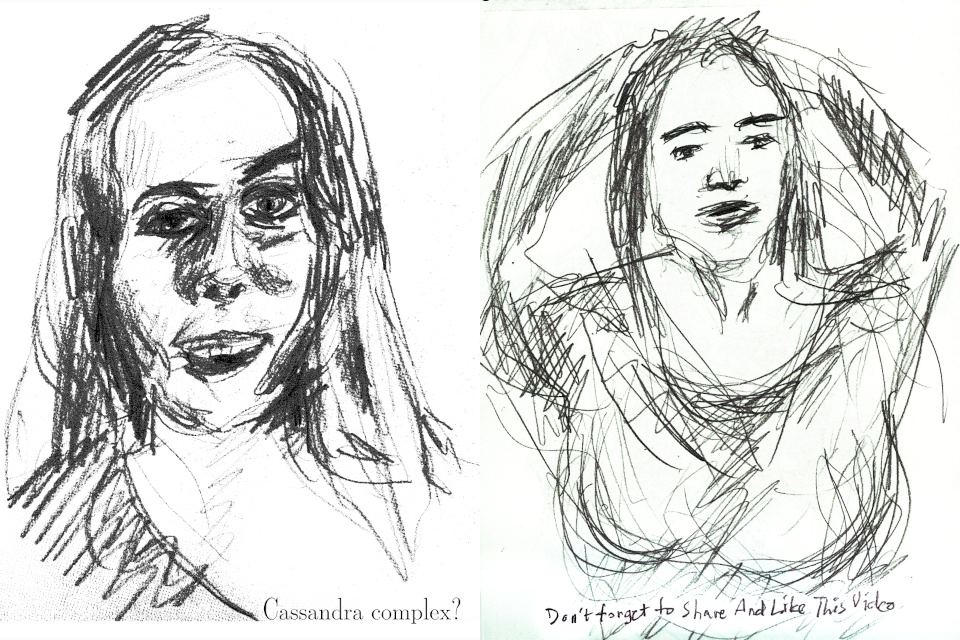 Documentation (pdf).
The Passe-partout Issuing Office
Performance / installation / participatory work
shown as a part of the event Radical Hospitality curated by Hanan Benammar
at Black Box, Oslo, on May 8 2018.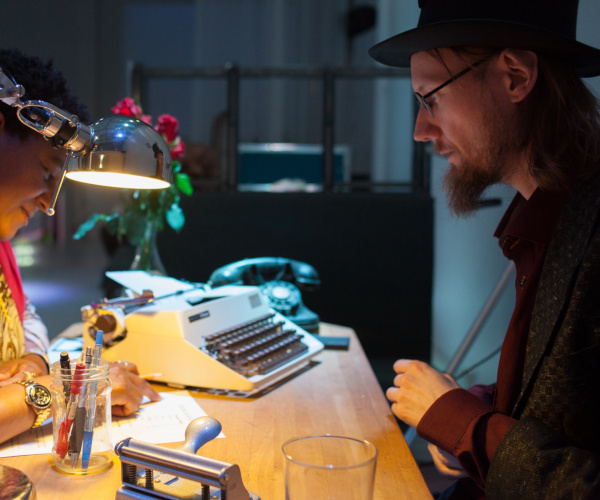 The Passe-partout Issuing Office. Photo: Jan Adriaans.
Method
Clients visiting the Office may apply for their own passe-partout. Applicants have to fill in a "selfie-quizz" (each of which is different) with personal information such as their previous incarnation, hair colour, and personality type, as well as drawing their self-portrait as they would like to see themselves.

Empty passe-partout documents (linoleum print)
An essay about the futility of travelling can be seen hanging on the wall behind the office.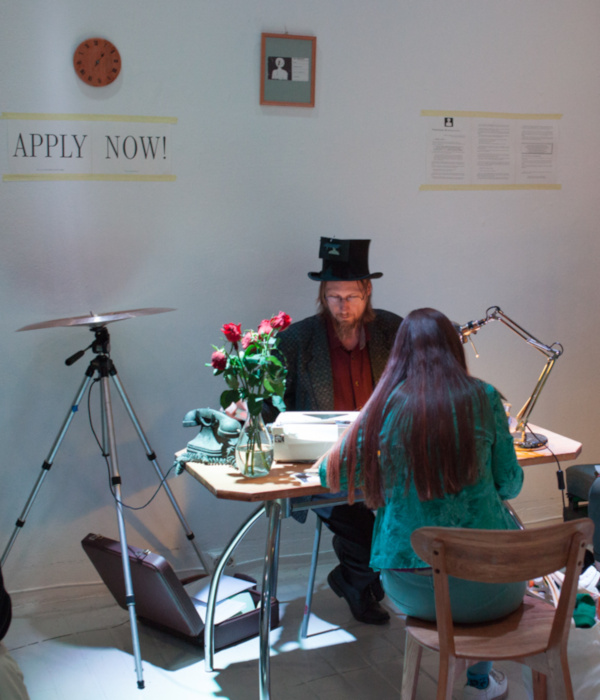 The office. Photo: Jan Adriaans.
Please support Douaniers Sans Frontières!
---
Retrospective Début
From the exhibition at Galleri Dalype, January 2019. All photos in this section by Pia de Mailly.
Linoleum prints and a woodcut from 2017-2018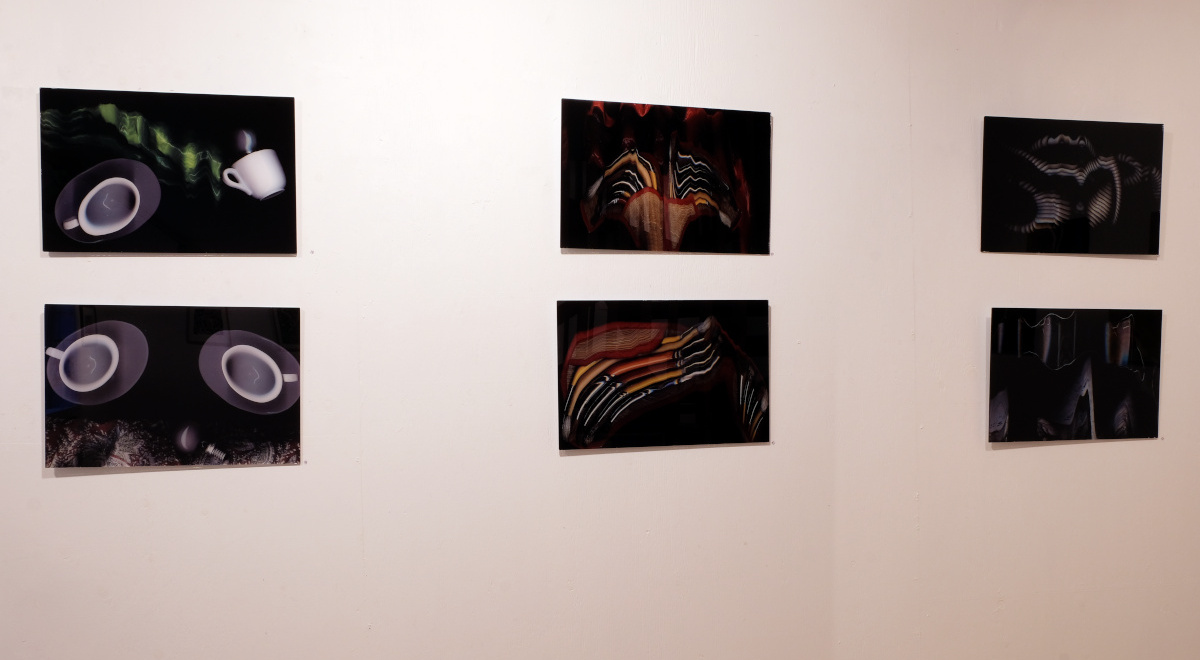 Digital prints from scanned objects, 2002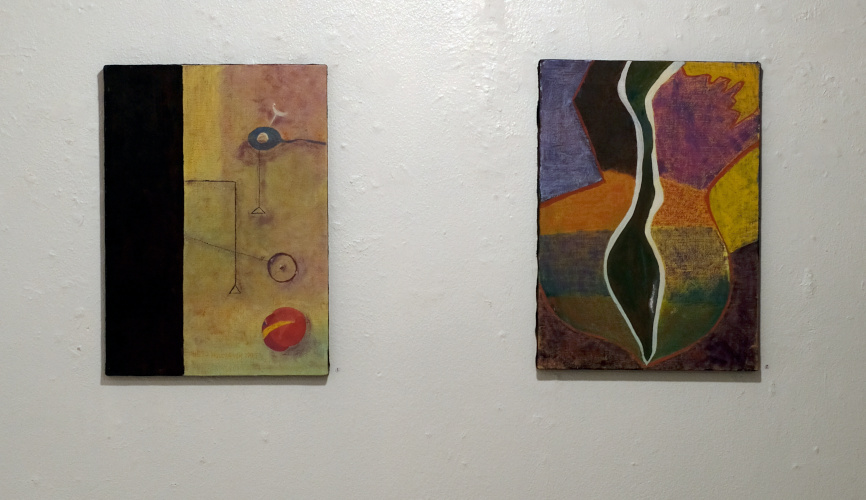 Farewell to painting, oil on canvas, 1995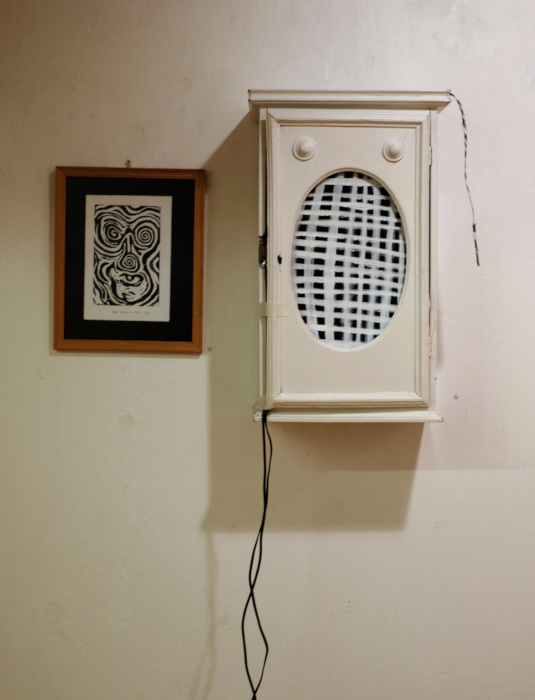 Sound installation in a box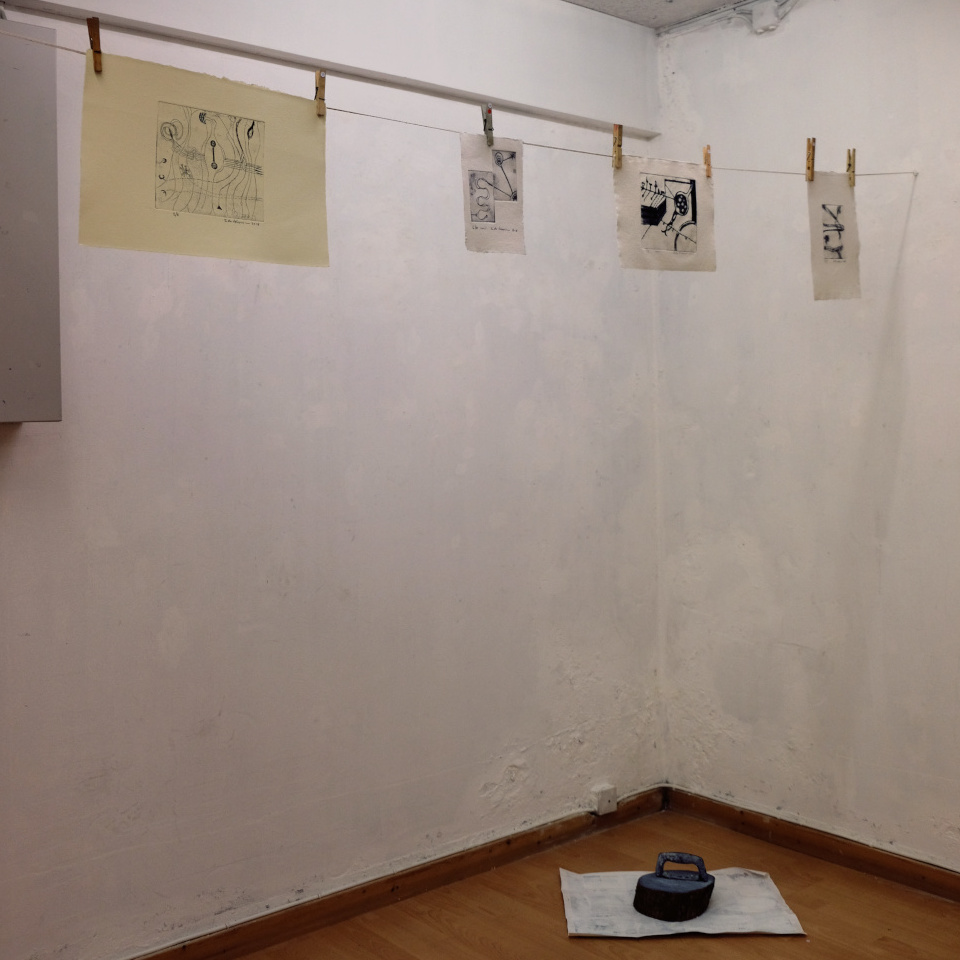 Prints and portable stump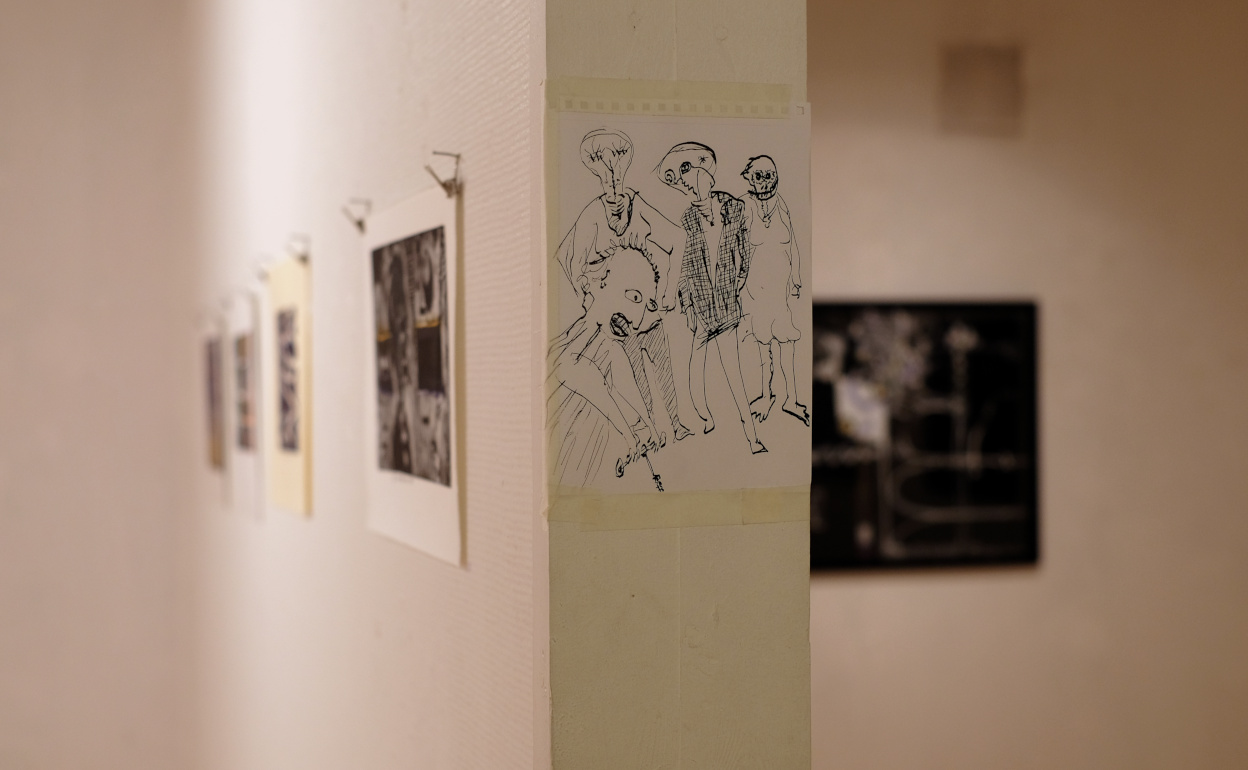 ---
Haben sie Seid?
Performance and multimedia event in collaboration with Hans-Georg Kohler and Hilde Brunstad,
shown in Kanonhallen, Oslo, February 2013.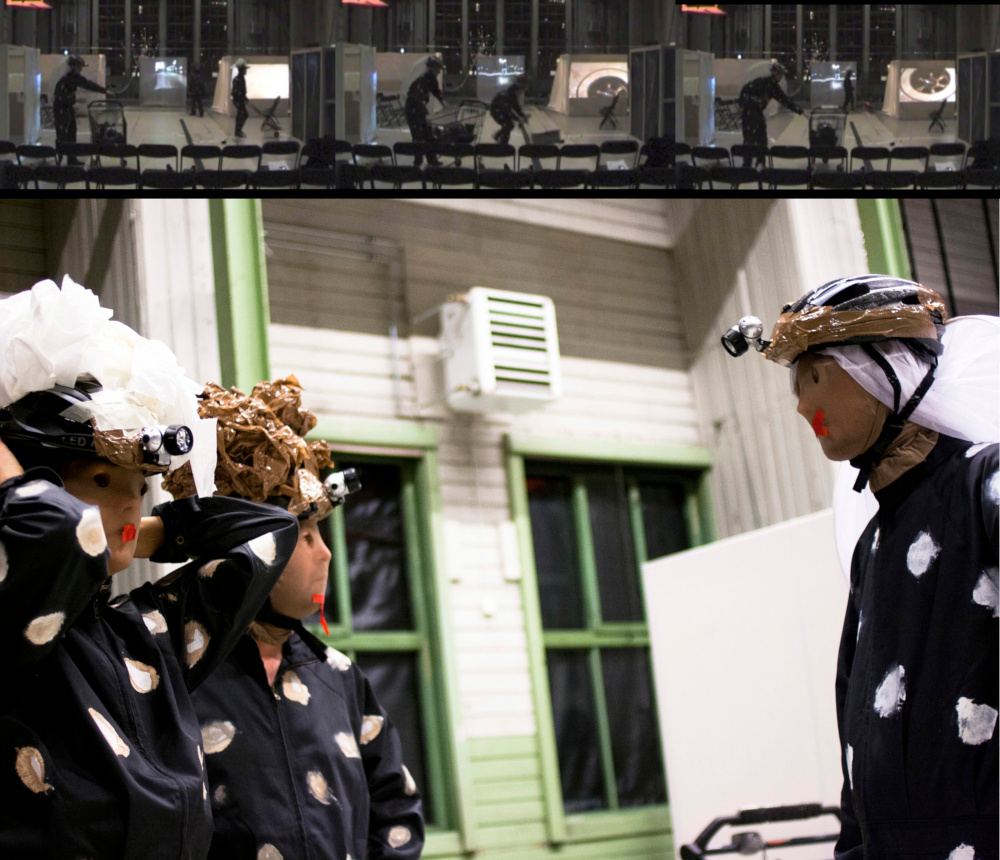 Haben sie Seid?

Short video excerpt from rehersals.
---
Skillingviser i undergrunnen
Performance in the Underground directed by Vivild Bergersen, december 2011
featuring Tora Ferner Lange and Risto Holopainen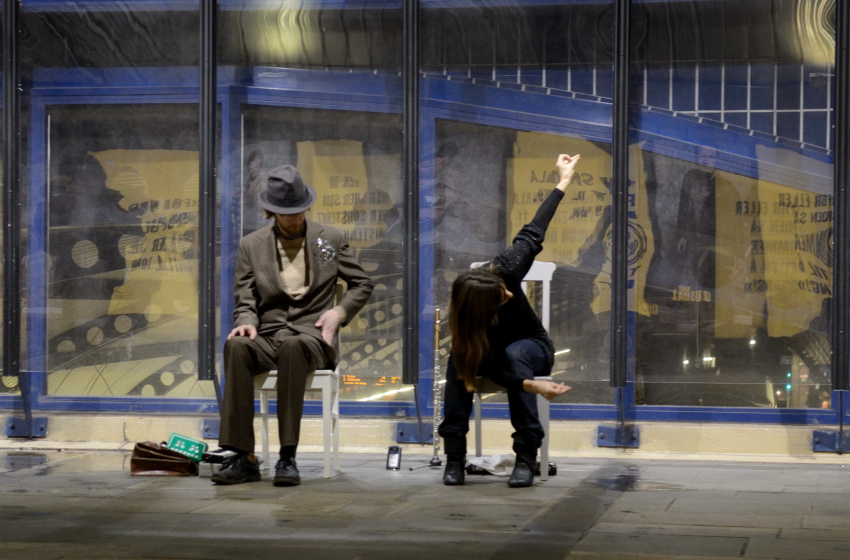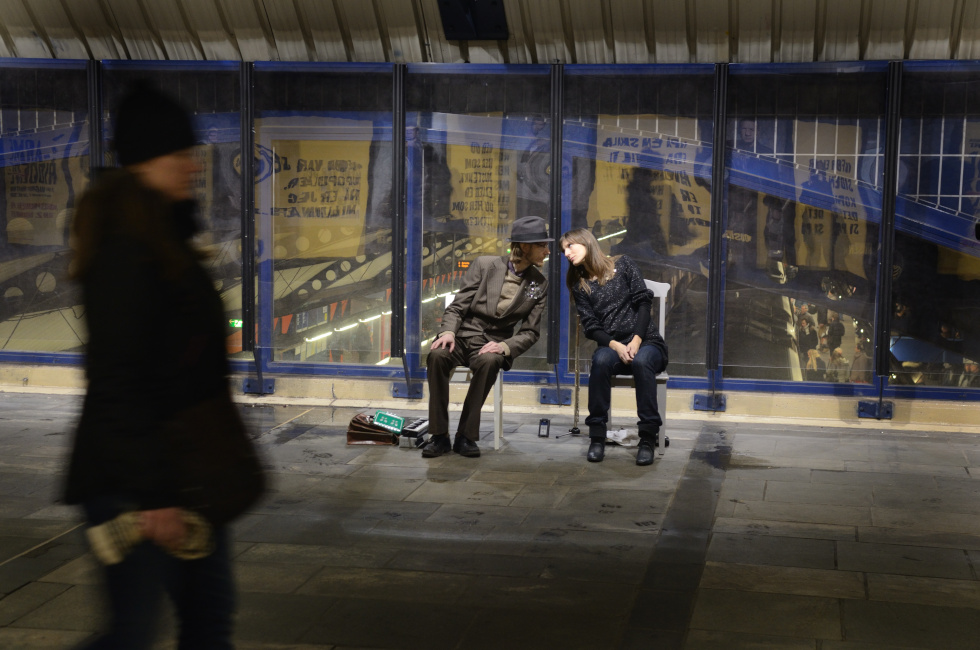 Photos by Signe Marie Andersen.
Enter the rest of the rabbit hole from the menu below.